OK so it's not Irish dance. . . .
Win the Oscail an Doras Website Medals!
Getting Your New or Used Solo Dress To Fit Just Right
BACK2MAIN
---
PICS PAGE TWO
---
Miscellaneous Piccies Layin' Around the Comp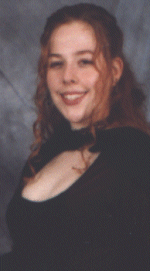 Close-up of me from my Prom picture (April 2001)

Remember this one from the second page of Ramblings? If you do, you have a good memory!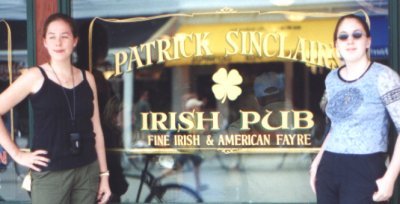 My main chica Christina and I on Mackinac Island, Michigan (June 2000)
---
My Aunt's Wedding (November, 2000) - a different kind of dancing!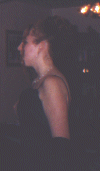 Me at Jennifer's house lookin' pretty

Jennifer and Jeff posing after the wedding

The four girls in the back (from left to right): flower girl, me, my cousin Colleen, and my aunt Kathy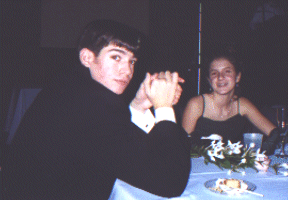 My younger brother Josh and my cousin Colleen

Colleen and I are gettin' down!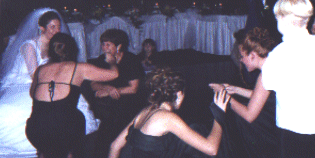 The Jacob Family women bust a move! (I'm by my little cousin Brady on the right)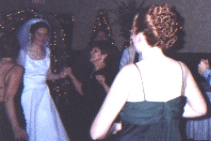 I haven't a clue what ANY of us are doing in this one....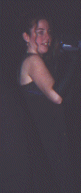 All I did all night was videotape everyone else...don't I look excited?